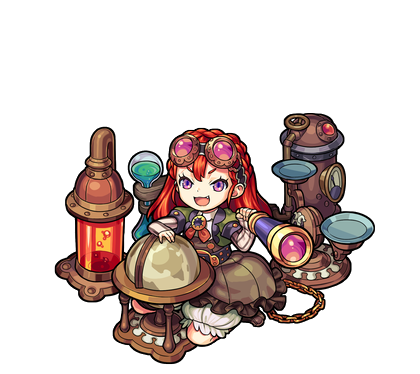 JP Name
ガリレオ
JP #
1632
Class
Demihume
Element
Gender
Female
Rarity
5★

Sling
Bounce
Max Luck
90
Type
Blast
Rating
-
Ability
Null Gravity Barrier
Gauge
-
HP
9696 (+2460) = 12156
Obtain
Hatcher
ATK
17446 (+1700) = 19146
SPD
215.47 (+21.25) = 236.72
Luck Skill
-
Badge
Strike Shot
Astronomical Observation - 12 Turns
Launches a pulse attack in the targeted direction.
Bump Combo
Rebound Laser M3 (4735)
Attacks with a medium-sized elemental laser that rebounds three times.

To Evo

1 Divine Sharl
5 Red Sharls
10 Red Stoans
30 Maxstoans

To Asc

Drillmax (3)
Shovelsaurus (3)
Recommended Form - Ascension
16 Turn Meteor SS for mob clear
Astral Observer Galileo (Evolution)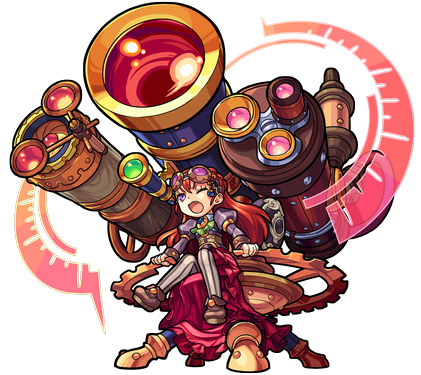 JP Name
宇宙観測者 ガリレオ
JP #
1633
Class
Demihume
Element
Gender
Female
Rarity
6★

Sling
Bounce
Max Luck
99
Type
Blast
Rating
7.0
Ability
Null Wind
Gauge
Null Gravity Barrier
HP
20180 (+3900) = 24080
Obtain
Evolution
ATK
17144 (+2500) = 19644 (23573 w/ Gauge)
SPD
251.07 (+37.40) = 288.47
Luck Skill
Badge
Strike Shot
Infinite-Distance Lens - 18 Turns
Passes through enemies while attacking.
Bump Combo
Rebound Laser L4 (3480)
Attacks with a large elemental laser that rebounds four times.

To Asc

Drillmax (2)
Shovelsaurus (2)
Strengths
Blast type Bump Combo for damage, Luck Skill also increases her damage
Weakness
Allies have hard time getting items or hit other allies while trying to aim for her Bump
Ableberries
Sidekick - Increases her Bump Combo damage
Survivor - Mitigate damage when trying to positioning for Bump
Viable Quests

Impossibles/Colossals:


Fire: Grey Alien


Water:


Wood: Issun | Gomora | Reindeera


Light:


Dark:

Tower:

Temple: Wood (Carnage) | Dark (Carnage)
Celestial Messenger Galileo (Ascension)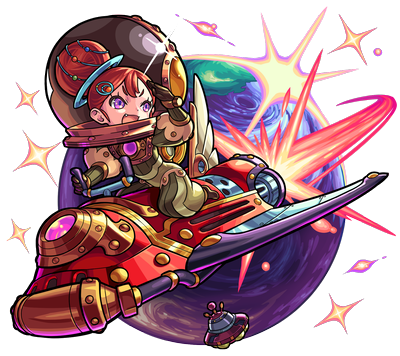 JP Name
星界の使者 ガリレオ
JP #
1634
Class
Galaxite
Element
Gender
Female
Rarity
6★

Sling
Bounce
Max Luck
99
Type
Speed
Rating
8.0
Ability
Flight / Null Gravity Barrier
Gauge
-
HP
16948 (+4200) = 21148
Obtain
Ascension
ATK
20007 (+2925) = 22932
SPD
382.27 (+57.80) = 440.07
Luck Skill
Badge
Strike Shot
Amazing Journey - 16 Turns
Attacks all enemies on contact with a lightning shower.
Bump Combo
Rebound Laser L4 (2468)
Attacks with a large elemental laser that rebounds four times.

Sub Bump

To Evo

15 Red Sharls
30 Red Stoans
90 Maxstoans
Strengths
16 Turn Meteor SS for mob clearing
Weakness
SS does little damage to Boss
Ableberries
Sidekick - Increases her Bump Combo damage
Class Kinstrength - Increases her Meteor damage
Viable Quests

Impossibles/Colossals: Marishiten | Acala | Mag Mell


Fire: Zeami


Water:


Wood: Gigamantis | Fellmane | Issun | Nash | Pencil Base | Wen Zhong | Gomora | Reindeera | Wood Noel


Light:


Dark: Slash

Tower:

Temple: Fire (Time) | Fire (Carnage) | Wood (Carnage) | Light (Time) | Dark (Carnage)
Ad blocker interference detected!
Wikia is a free-to-use site that makes money from advertising. We have a modified experience for viewers using ad blockers

Wikia is not accessible if you've made further modifications. Remove the custom ad blocker rule(s) and the page will load as expected.