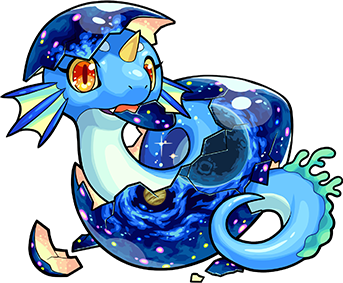 JP Name
ギャラクシーサーペント
JP #
2586
Class
Nebulan
Element
Gender
Female
Rarity
5★

Sling
Bounce
Max Luck
90
Type
Balanced
Rating
-
Ability
Null Damage Wall
Gauge
HP
15347 (+0) = 15347
Obtain
ATK
18472 (+0) = 18472
SPD
243.80 (+0) = 243.80
Luck Skill
-
Badge
-
Strike Shot
オープン・ユニバース - 26 Turns
Attacks enemies on contact with a meteor shower.
Bump Combo
Rebound Laser M3 (1353)
Attacks with a medium-sized elemental laser that rebounds three times.

To Evo

1 Divine Sharl
5 Blue Sharls
10 Blue Stoans
30 Maxstoans

To Asc

Kesalan Patharan (3)
Space Death Worm (5)
Recommended Form - Evolution
Better viability than asc
Bump and SS for mob clearing
Galaxy Serpent (Evolution)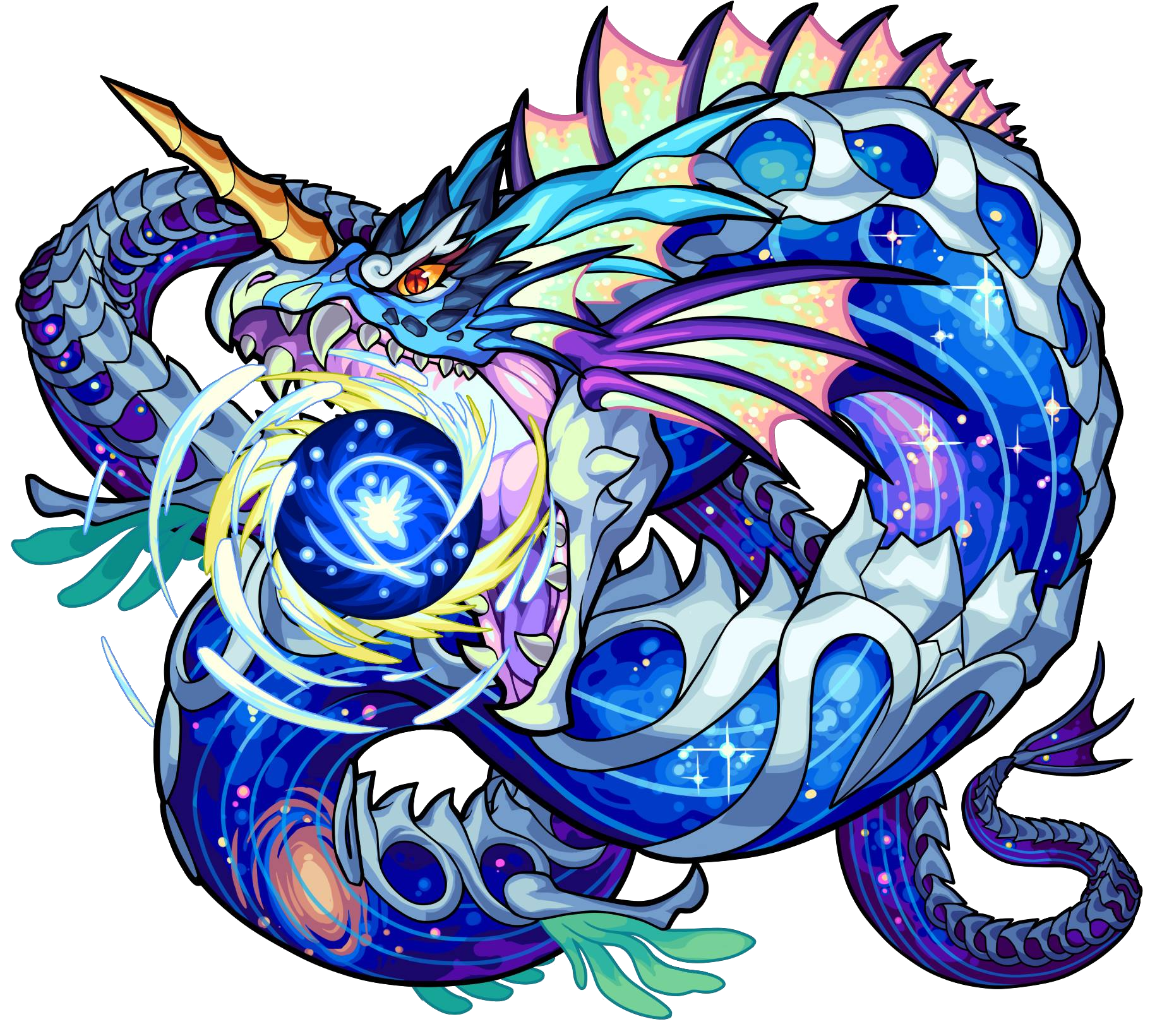 JP Name
銀河巨竜 ギャラクシーサーペント
JP #
2587
Class
Nebulan
Element
Gender
Female
Rarity
6★

Sling
Bounce
Max Luck
99
Type
Balanced
Rating
6.5
Ability
Flight
Gauge
Null Damage Wall
HP
18696 (+3900) = 22596
Obtain
Evolution
ATK
16275 (+5550) = 22275 (26730 w/ Gauge)
SPD
236.50 (+84.15) = 320.65
Luck Skill
Badge
Strike Shot
テラー・フロム・アウタースペース - 30 Turns
Attacks enemies on contact with a meteor shower.
Bump Combo
Rebound Ex Laser L (2486)
Attacks in an X pattern with 4 large elemental lasers that rebound three times.

To Asc

Kesalan Patharan (2)
Space Death Worm (4)
Strengths
Double Nulls
Meteor SS and Rebound Ex Laser for mob clearing
Weakness
Viable Quests

Impossibles/Colossals: Izanami: Zero | Ashura


Fire: Vendetta | Taki Rentaro | Fortuna | Rakshasa | Shen Gongbao | Gremory | Princess Sakuya | Daisy | Niconico TV-chan


Water: Queen Butterflight


Wood:


Light: Roller Girl


Dark: Yeti | Kamaitachi

Tower: 21F | 29F

Temple:
Galaxy Serpent (Ascension)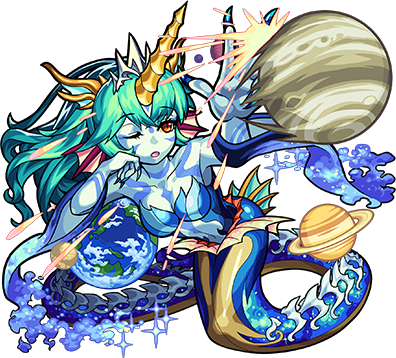 JP Name
銀河竜娘 ギャラクシーサーペント
JP #
2588
Class
Nebulan
Element
Gender
Female
Rarity
6★

Sling
Pierce
Max Luck
99
Type
Balanced
Rating
6.5
Ability
Recovery S
Gauge
Null Damage Wall
HP
17960 (+4200) = 22160
Obtain
Ascension
ATK
16116 (+5525) = 21641 (25970 w/ Gauge)
SPD
261.43 (+92.65) = 354.08
Luck Skill
Badge
Strike Shot
コスモロジカル・ゲーム - 18 Turns
Sends the first contacted enemy flying and restores HP.
Bump Combo
Rebound Laser L4 (2486)
Attacks with a large elemental laser that rebounds four times.

Sub Bump

To Evo

15 Blue Sharls
30 Blue Stoans
90 Maxstoans
Strengths
Weakness
Single Null
Bump needs positioning
Viable Quests

Impossibles/Colossals: Ashura


Fire: Vendetta | Taki Rentaro | Fortuna | Shen Gongbao | Daisy | Emperor Shark Fin | Matsuri


Water:


Wood:


Light:


Dark:

Tower: 21F

Temple:
Galaxy Adventure Series

Hatcher Monsters

Marco Polo

Magellan

Columbus
Drop Monsters

Tsuchinoko

Galaxy Serpent

Kesalan Patharan

Space Death Worm
[Extreme] Guide
[Lethal] Guide
[Extreme] Guide
[Savage] Guide
Ad blocker interference detected!
Wikia is a free-to-use site that makes money from advertising. We have a modified experience for viewers using ad blockers

Wikia is not accessible if you've made further modifications. Remove the custom ad blocker rule(s) and the page will load as expected.