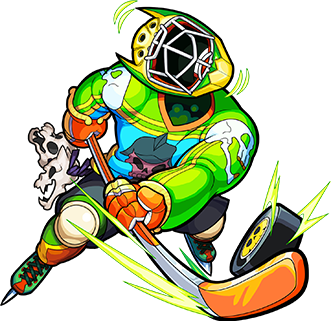 JP Name
デュラハン
JP #
2463
Class
Etherean
Element
Gender
-
Rarity
-

Sling
Pierce
Max Luck
90
Type
Power
Rating
-
Ability
Null Wind
Gauge
-
HP
15351 (+0) = 15351
Obtain
-
ATK
17404 (+0) = 17404
SPD
198.43 (+0) = 198.43
Luck Skill
-
Badge
-
Strike Shot
Dome Dribble - 12 Turns
Increases Speed.
Bump Combo
Mega Blast (5357)
Attacks with a very large, non-elemental blast around the user.

To Evo

1 Divine Sharl
5 Green Sharls
10 Green Stoans
30 Maxstoans

Material For

Guinevere
Percival
Jabberwock
Headless Jock Dullahan (Evolution)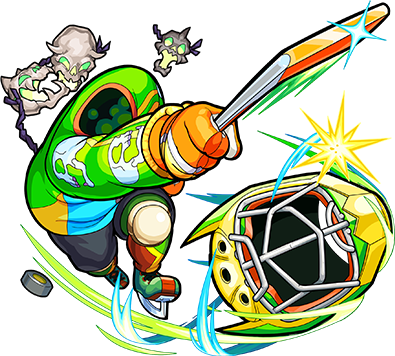 JP Name
首なし選手 デュラハン
JP #
2464
Class
Etherean
Element
Gender
-
Rarity
-

Sling
Pierce
Max Luck
99
Type
Power
Rating
-
Ability
Null Wind
Gauge
Null Block
HP
19448 (+3900) = 23348
Obtain
-
ATK
20646 (+7050) = 27696 (33236 w/ Gauge)
SPD
182.27 (+64.60) = 246.87
Luck Skill
Badge
-
Strike Shot
Killer Slapshot - 26 Turns
Leads teammates against the enemy.
Bump Combo
Giga Blast (5249)
Attacks with a massive, non-elemental blast around the user.
Strengths
SS synergies well with Sling and good for mob clear
Weakness
Low SPD to reach all aliies
Hardly any dungeons that have only Blocks and Wind
Viable Quests

Impossibles/Colossals: Tsukuyomi: Zero


Fire:


Water: Galaxy Serpent


Wood:


Light: Pine | Scyllara | Sphinx | Lovely Dory


Dark:

Tower:

Temple:
Ad blocker interference detected!
Wikia is a free-to-use site that makes money from advertising. We have a modified experience for viewers using ad blockers

Wikia is not accessible if you've made further modifications. Remove the custom ad blocker rule(s) and the page will load as expected.