JP Name
-
JP #
1088
Class
Demihume
Element
Gender
-
Rarity
-

Sling
Pierce
Max Luck
72
Type
Speed
Rating
-
Ability
Null Gravity Barrier
Gauge
-
HP
4759 (+1400) = 6159
Obtain
-
ATK
5809 (+550) = 6359
SPD
311.17 (+30.60) = 341.77
Luck Skill
-
Badge
Strike Shot
Cherchez La Femme - 15 Turns
Bashes the first contacted enemy and sends it flying.
Bump Combo
Lock-on Shockwave 3 (7576)
Attacks with 3 non-elemental shockwaves.

To Evo

1 Dark Sharl
5 Dark Stoans
10 Maxstoans
30 Stoans

Material For

Porthos
Louis XIII
Hero of Buckingham (Evolution)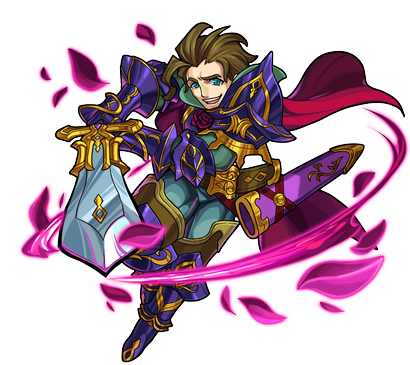 JP Name
-
JP #
1089
Class
Demihume
Element
Gender
-
Rarity
-

Sling
Pierce
Max Luck
90
Type
Speed
Rating
-
Ability
Null Gravity Barrier
Gauge
Null Warp
HP
8904 (+2460) = 11364
Obtain
-
ATK
7777 (+2650) = 10427 (12512 w/ Gauge)
SPD
297.17 (+104.55) = 401.72
Luck Skill
Badge
Strike Shot
Au Revoir - 16 Turns
Bashes the first contacted enemy and sends it flying.
Bump Combo
Lock-on Shockwave 6 (13259)
Attacks with 6 non-elemental shockwaves.
Strengths
High ATK for a Balanced monster which makes his SS more powerful
Weakness
High Morling cost
SS is situational
Merry Musketeers Series

Hatcher Monsters

Athos

Aramis

Porthos
Drop Monsters

Milady de Winter

Louis XIII

Colonel Potato

Cardinal Richelieu

Buckingham
[Savage] Guide
[Extreme] Guide
[Savage] Guide
[Extreme] Guide
[Savage] Guide
Ad blocker interference detected!
Wikia is a free-to-use site that makes money from advertising. We have a modified experience for viewers using ad blockers

Wikia is not accessible if you've made further modifications. Remove the custom ad blocker rule(s) and the page will load as expected.