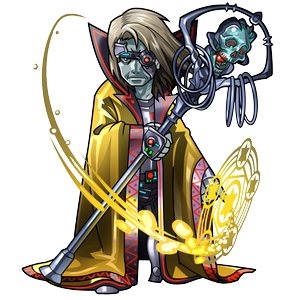 JP Name
-
JP #
532
Class
Demon
Element
Gender
-
Rarity
-

Sling
Pierce
Max Luck
72
Type
Balanced
Rating
-
Ability
Concordi Slayer
Gauge
-
HP
6250 (+1400) = 7650
Obtain
-
ATK
7541 (+1100) = 8641
SPD
253.07 (+38.25) = 291.32
Luck Skill
-
Badge
Strike Shot
Mad Experiment No. 9 - 18 Turns
Explodes on first enemy contact and does damage to all foes in the vicinity.
Bump Combo
Homing Shot 6 (1845)
Targets weakened foes with 6 elemental shots.

To Evo

1 Light Sharl
5 Light Stoans
10 Maxstoans
30 Stoans

Material For

Malya Snappe
Citran Golde
Queen Butterflight
Deathscoil
Doomsday Megasorge (Evolution)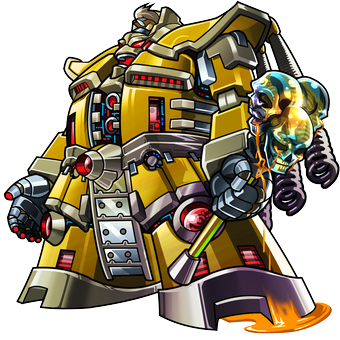 JP Name
-
JP #
533
Class
Demon
Element
Gender
-
Rarity
-

Sling
Pierce
Max Luck
90
Type
Balanced
Rating
-
Ability
Concordi Slayer
Gauge
HP
10940 (+2460) = 13400
Obtain
-
ATK
10745 (+4700) = 15445
SPD
252.23 (+89.25) = 341.48
Luck Skill
Badge
Strike Shot
Hyperdimensional Blast - 20 Turns
Explodes on first enemy contact and does damage to all foes in the vicinity
Bump Combo
Homing Shot 8 (2152)
Targets weakened foes with 8 elemental shots.
Strengths
Less randomness with Bump Combo
High SS damage
Weakness
No Concordi Bosses
No Null Abilities
Team Monster Five Series

Hatcher Monsters

Malya Snappe

Nadisa Courant

Rad Swagger

Citran Golde

Kal Capote
Drop Monsters

Crabotron

Queen Butterflight

Freekfrogg

Dr. Sorge

Deathscoil
[Savage] Guide
[Extreme] Guide
[Savage] Guide
[Savage] Guide
[Extreme] Guide
Ad blocker interference detected!
Wikia is a free-to-use site that makes money from advertising. We have a modified experience for viewers using ad blockers

Wikia is not accessible if you've made further modifications. Remove the custom ad blocker rule(s) and the page will load as expected.