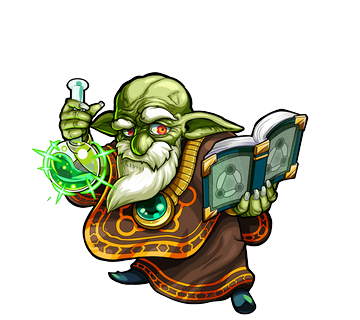 JP Name
-
JP #
849
Class
Demon
Element
Gender
-
Rarity
-

Sling
Pierce
Max Luck
72
Type
Speed
Rating
-
Ability
Null Warp
Gauge
-
HP
8114 (+1400) = 9514
Obtain
-
ATK
5676 (+550) = 6226
SPD
249.8 (+24.65) = 274.45
Luck Skill
-
Badge
Strike Shot
Magic Experiment No. 5 - 18 Turns
Renders teammates invincible on contact for 1 turn.
Bump Combo
Spread Shot L2 (1722)
Fires two 16-way sprays of large elemental bullets.

To Evo

1 Green Sharl
5 Green Stoans
10 Maxstoans
30 Stoans

Material For

Snow Bow White
Aladdin
Vendetta
Vanilla the Witch
Traumaturge Ginger (Evolution)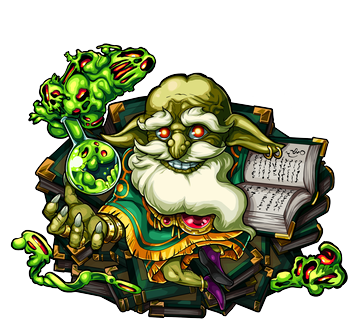 JP Name
-
JP #
850
Class
Demon
Element
Gender
-
Rarity
-

Sling
Pierce
Max Luck
90
Type
Speed
Rating
-
Ability
Null Warp
Gauge
-
HP
14199 (+2460) = 16659
Obtain
-
ATK
11199 (+3800) = 14999
SPD
321.1 (+113.05) = 434.15
Luck Skill
-
Badge
Strike Shot
Deep Forest - 27 Turns


Renders teammates invincible on contact for 2 turns

Bump Combo
Spread Shot L3 (2009)


Fires three 16-way sprays of large elemental bullets.
Strengths
Weakness
Viable Quests

Impossibles/Colossals:


Fire:


Water:


Wood:


Light:


Dark:

Tower:

Temple:
Transcendent Tales Series

Hatcher Monsters

King Beebie

Rapunzel

Snow Bow White

Aladdin

Pinocchio
Drop Monsters

Vendetta

Gluttony

Dr. Ginger

Lazanicoff

Vanilla the Witch
[Extreme] Guide
[Savage] Guide
[Savage] Guide
[Savage] Guide
[Extreme] Guide
Ad blocker interference detected!
Wikia is a free-to-use site that makes money from advertising. We have a modified experience for viewers using ad blockers

Wikia is not accessible if you've made further modifications. Remove the custom ad blocker rule(s) and the page will load as expected.