JP Name
ドナテッロ
JP #
773
Class
Mech
Element
Gender
Male
Rarity
4★

Sling
Bounce
Max Luck
72
Type
Power
Rating
-
Ability
Null Damage Wall
Gauge
-
HP
6903 (+1400) = 8303
Obtain
ATK
8979 (+875) = 9854
SPD
143.20 (+14.45) = 157.65
Luck Skill
-
Badge
Strike Shot
攻撃型:ロストワックス - 13 Turns
Bashes the first contacted enemy and attacks with a spread shot.
Bump Combo
Spread Shot L2 (1205)
Fires two 16-way sprays of large elemental bullets.

To Evo

1 Red Sharl
5 Red Stoans
10 Maxstoans
30 Stoans

Material For

Da Vinci
Super Steampunk Donatello (Evolution)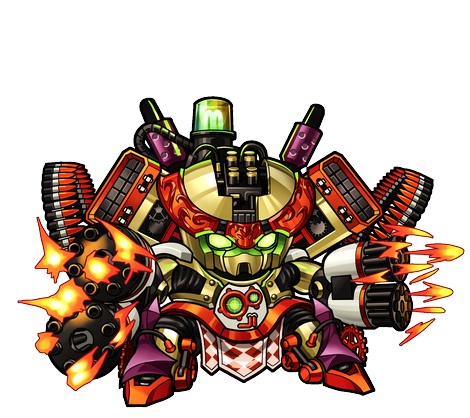 JP Name
空想化学兵器 ドナテッロ
JP #
774
Class
Mech
Element
Gender
Male
Rarity
5★

Sling
Bounce
Max Luck
90
Type
Power
Rating
2.0
Ability
Null Damage Wall
Gauge
HP
12080 (+2460) = 14540
Obtain
Evolution
ATK
15712 (+5350) = 21062
SPD
167.33 (+58.65) = 225.98
Luck Skill
Badge
Strike Shot
攻撃型:コジモ・デ・メディチ - 13 Turns
Bashes the first contacted enemy and attacks with a spread shot.
Bump Combo
Spread Shot XL3 (1406)
Fires three 16-way sprays of massive elemental bullets.
Strengths
High ATK that works well with his SS
Weakness
Masterful Maestros Series

Hatcher Monsters

Beethoven

Tchaikovsky

Bach

Mozart

Chopin
Drop Monsters

Donatello

Michelangelo

Auguste Rodin

Raphaelo

Da Vinci
[Savage] Guide
[Extreme] Guide
[Savage] Guide
[Savage] Guide
[Extreme] Guide
Ad blocker interference detected!
Wikia is a free-to-use site that makes money from advertising. We have a modified experience for viewers using ad blockers

Wikia is not accessible if you've made further modifications. Remove the custom ad blocker rule(s) and the page will load as expected.