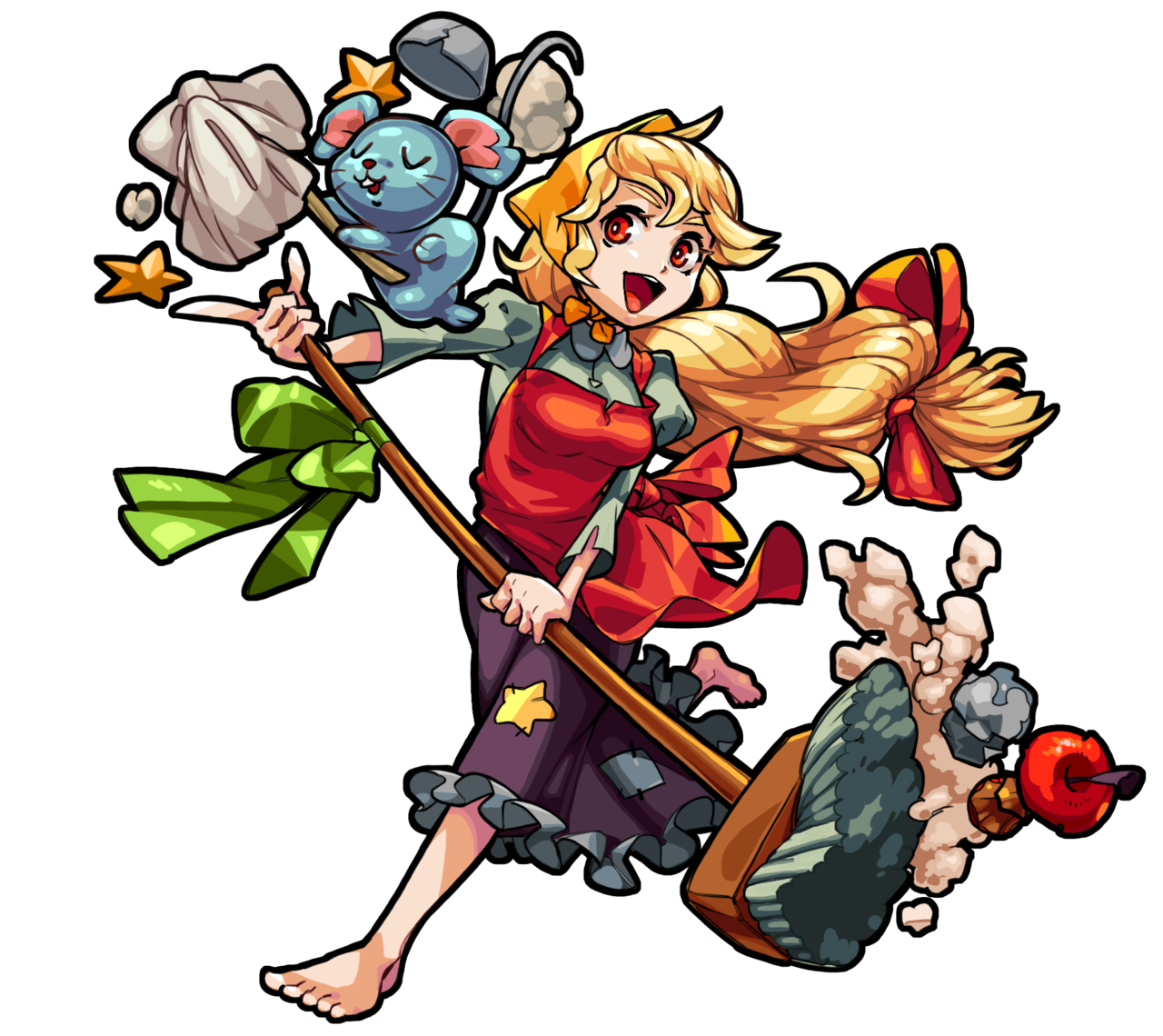 JP Name
-
JP #
1155
Class
Demihume
Element
Gender
-
Rarity
-

Sling
Bounce
Max Luck
90
Type
Balanced
Rating
-
Ability
Mancer Slayer
Gauge
-
HP
9809 (+2460) = 12269
Obtain
-
ATK
11698 (+1150) = 12848
SPD
204.90 (+20.40) = 225.30
Luck Skill
-
Badge
Strike Shot
Featherduster Waltz - 15 Turns
Bashes the first contacted enemy and sends it flying.
Bump Combo
Cross Laser M (4735)
Attacks in an cross pattern with 4 medium-sized elemental lasers.

To Evo

1 Divine Sharl
5 Red Sharls
10 Red Stoans
30 Maxstoans

To Asc

Cabaletta (3)
Space Whale Geppetto (2)
Recommended Form - Evolution
Turbocar Cinderella (Evolution)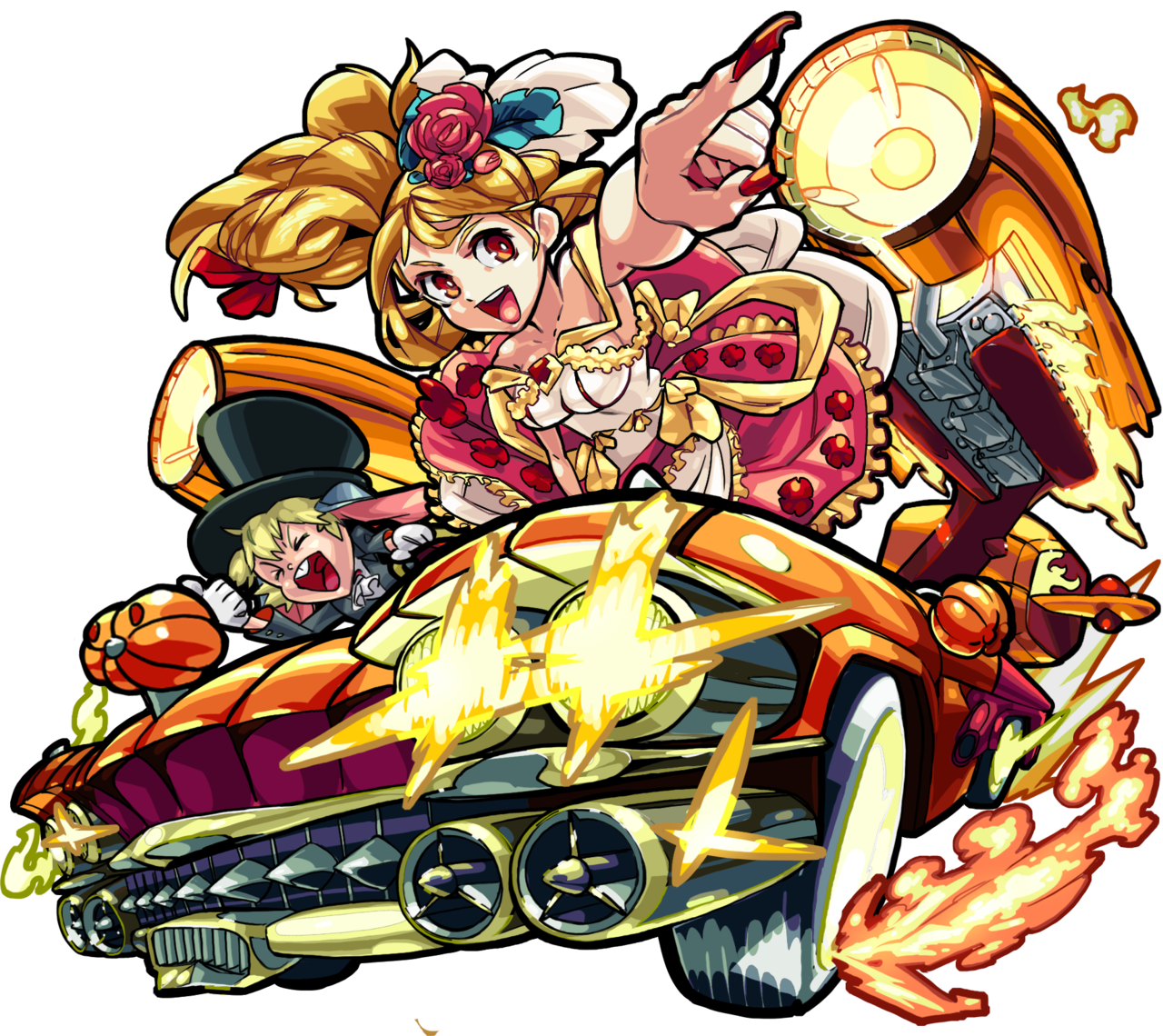 JP Name
-
JP #
1156
Class
Demihume
Element
Gender
-
Rarity
-

Sling
Pierce
Max Luck
99
Type
Speed
Rating
-
Ability
Mine Sweeper
Gauge
Null Damage Wall
HP
13923 (+3900) = 17823
Obtain
-
ATK
16311 (+2375) = 18686 (22423 w/ Gauge)
SPD
403.10 (+61.20) = 464.30
Luck Skill
Badge
Strike Shot
Princess Locked On! - 20 Turns
Fires a laser in the targeted direction, then attacks with a homing shot.
Bump Combo
Homing Piercer 8 (2342)
Randomly targets foes with 18 elemental pass-through shots.

To Asc

Cabaletta (2)
Space Whale Geppetto (1)
Strengths
Two Null Abilities
High SPD and Pierce Sling to easily sweep Mines
Weakness
Low HP
Low Bump Combo damage
Ableberries
Class Kinstrength - Increases damage with swept Mine
Class Kinvigor - Covers her low HP
Viable Quests

Impossibles/Colossals: Marishiten | Kushinada: Zero


Fire: Rakshasa | Roc


Water:


Wood: Florriorrior | Gigamantis | Siren | Basilisk | Kevin Midorikawa


Light:


Dark:

Tower: 29F | 33F

Temple: Fire (Time) | Fire (Carnage) | Wood (Time) | Wood (Carnage) | Light (Carnage) | Dark (Time)
Heelstrike Cinderella (Ascension)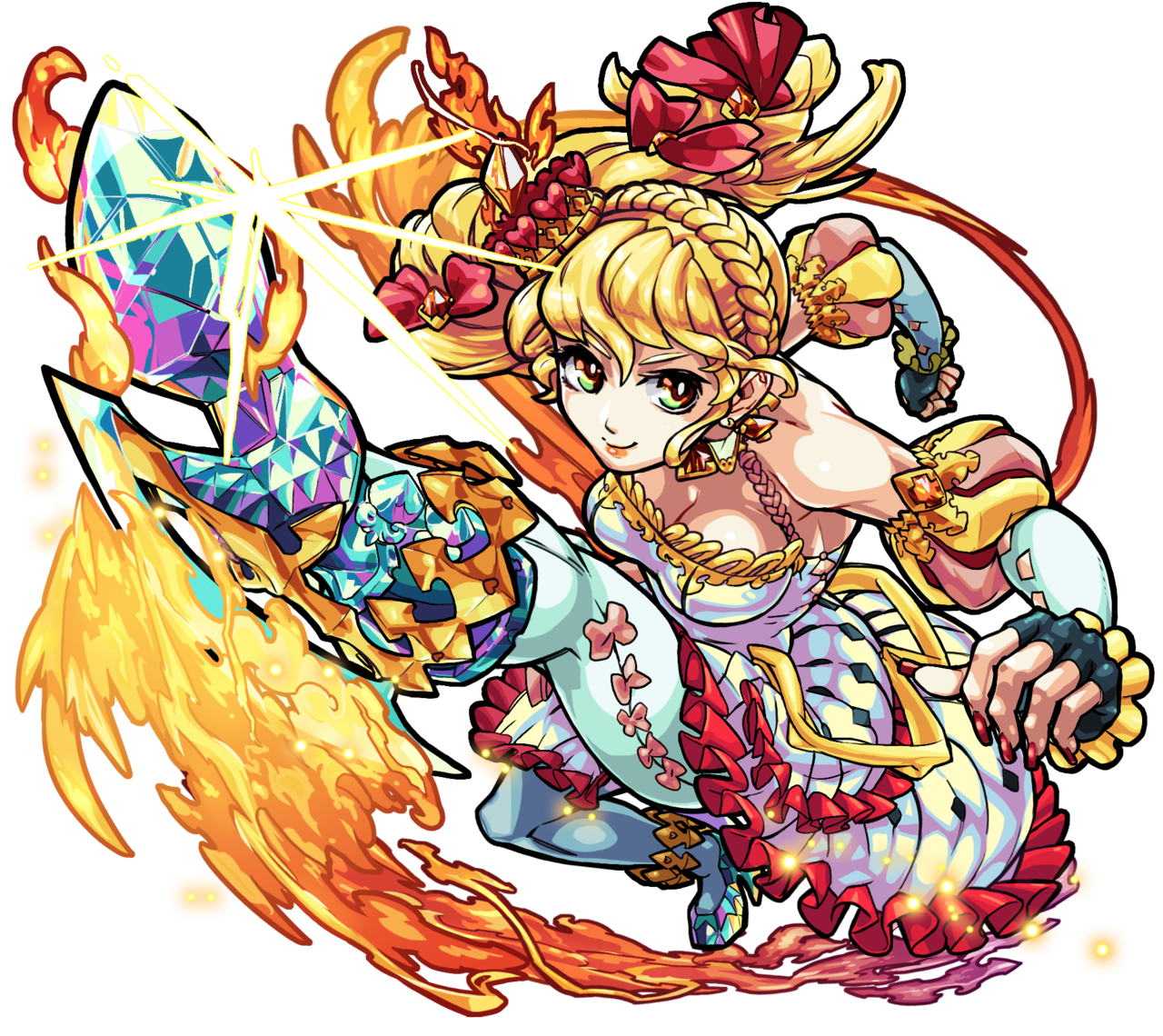 JP Name
-
JP #
1157
Class
Demihume
Element
Gender
-
Rarity
-

Sling
Bounce
Max Luck
99
Type
Balanced
Rating
-
Ability
Mech Slayer / Mancer Slayer
Gauge
Null Gravity Barrier
HP
16171 (+4200) = 20371
Obtain
-
ATK
17906 (+2625) = 20531 (24637 w/ Gauge)
SPD
252.43 (+38.25) = 290.68
Luck Skill
Badge
Strike Shot
Winning Maiden - 16 Turns
Bashes the first contacted enemy and sends it flying.
Bump Combo
Cross Laser L (6187)
Attacks in a cross pattern with 4 large elemental lasers.

Sub Bump

To Evo

15 Red Sharls
30 Red Stoans
90 Maxstoans
Strengths
Double Slayers with a Null Ability
Weakness
Low HP
Low damage against enemies she doesn't slay
Ableberries
Class Kinstrength - Increases damage to enemies she slays
Class Kinspeed - Covers her low SPD
Viable Quests

Impossibles/Colossals:


Fire:


Water:


Wood: Gigamantis | Tengu | Zhang Jiao


Light: Nero


Dark: Princess Takiyasha

Tower:

Temple: Fire (Time) | Wood (Carnage) | Dark (Carnage)
Of Tales and Fables Series

Hatcher Monsters

Cinderella

Jack the Planter

Gulliver

Happy Prince

Thumbelina
Drop Monsters

Old Mamma

Ugly Duckling Doug

King Daunkie

Cabaletta

Geppetto
[Savage] Guide
[Savage] Guide
[Savage] Guide
[Extreme] Guide
[Extreme] Guide
Ad blocker interference detected!
Wikia is a free-to-use site that makes money from advertising. We have a modified experience for viewers using ad blockers

Wikia is not accessible if you've made further modifications. Remove the custom ad blocker rule(s) and the page will load as expected.