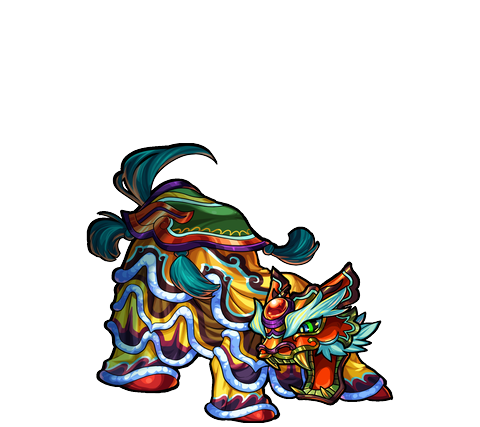 JP Name
-
JP #
1059
Class
Beast
Element
Gender
-
Rarity
-

Sling
Bounce
Max Luck
72
Type
Balanced
Rating
-
Ability
Null Damage Wall
Gauge
HP
7213 (+1400) = 8613
Obtain
-
ATK
6324 (+600) = 6924
SPD
195.13 (+19.55) = 214.68
Luck Skill
-
Badge
Strike Shot
True Stripes - 12 Turns
Increases Speed and hits enemies multiple times.
Bump Combo
Homing Shot 8 (2583)
Randomly targets foes with 8 elemental shots.

To Evo

1 Light Sharl
5 Light Stoans
10 Maxstoans
30 Stoans

Material For

Guan Yu
Liu Bei
Zhang Jiao
Dong Zhuo
Thunderous Tiger (Evolution)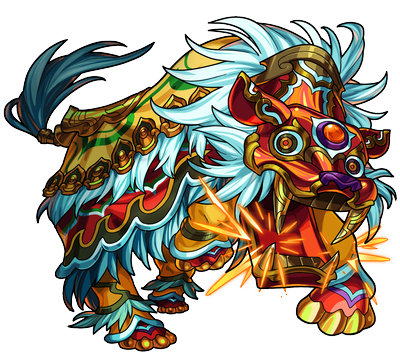 JP Name
-
JP #
1060
Class
Beast
Element
Gender
-
Rarity
-

Sling
Bounce
Max Luck
90
Type
Balanced
Rating
-
Ability
Null Damage Wall
Gauge
HP
12625 (+2460) = 15085
Obtain
-
ATK
11069 (+3775) = 14844
SPD
228.00 (+79.90) = 307.90
Luck Skill
Badge
Strike Shot
Tigerspike - 18 Turns
Increases Speed and hits enemies multiple times.
Bump Combo
Homing Shot 12 (3075)
Randomly targets foes with 12 elemental shots.
Strengths
Generates a lot of hits with SS and Bump Combo
Weakness
Kindred Kingdom Series

Hatcher Monsters

Zhang Fei

Guan Yu

Ma Chao

Liu Bei

Huang Zhong
Drop Monsters

Dancing Mask

Death Panda

Zhang Jiao

Ceremonial Tiger

Dong Zhuo
[Savage] Guide
[Savage] Guide
[Extreme] Guide
[Savage] Guide
[Extreme] Guide
Ad blocker interference detected!
Wikia is a free-to-use site that makes money from advertising. We have a modified experience for viewers using ad blockers

Wikia is not accessible if you've made further modifications. Remove the custom ad blocker rule(s) and the page will load as expected.