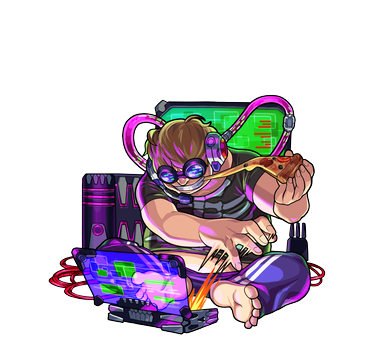 JP Name
-
JP #
1010
Class
Demihume
Element
Gender
-
Rarity
-

Sling
Bounce
Max Luck
72
Type
Power
Rating
-
Ability
Light Resistance
Gauge
HP
10935 (+1400) = 12335
Obtain
-
ATK
11399 (+1100) = 12499
SPD
124.73 (+11.90) = 136.63
Luck Skill
-
Badge
Strike Shot
Nascent Hacker - 18 Turns
Increases Attack with each rebound off a wall.
Bump Combo
Homing Piercer 4 (1394)
Randomly targets foes with 4 elemental pass-through shots.

To Evo

1 Dark Sharl
5 Dark Stoans
10 Maxstoans
30 Stoans
Agent Canopus (Evolution)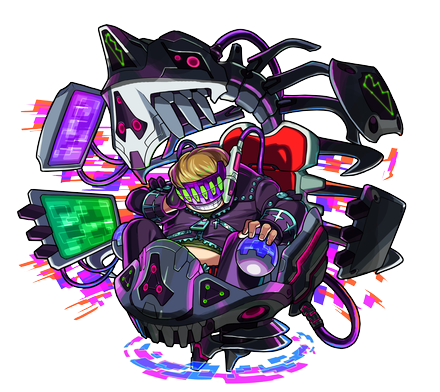 JP Name
-
JP #
1011
Class
Demihume
Element
Gender
-
Rarity
-

Sling
Bounce
Max Luck
90
Type
Power
Rating
-
Ability
Light Resistance
Gauge
Null Warp
HP
16329 (+2460) = 18789
Obtain
-
ATK
14737 (+2175) = 16912 (20294 w/ Gauge)
SPD
138.43 (+20.40) = 158.83
Luck Skill
Badge
Strike Shot
Ghastly Protocol - 22 Turns
Increases Attack with each rebound off a wall.
Bump Combo
Homing Piercer 6 (1394)
Randomly targets foes with 6 elemental pass-through shots.
Strengths
Mitigates damage from Light enemies
SS can deal a lot of damage
Weakness
Operation Stardust Series

Hatcher Monsters

Antares

Sirius

Deneb

Spica

Canopus
Drop Monsters

Grey Alien

Nessie

Jackalope

Skyfish

Yeti
[Extreme] Guide
[Savage] Guide
[Savage] Guide
[Savage] Guide
[Extreme] Guide
Ad blocker interference detected!
Wikia is a free-to-use site that makes money from advertising. We have a modified experience for viewers using ad blockers

Wikia is not accessible if you've made further modifications. Remove the custom ad blocker rule(s) and the page will load as expected.