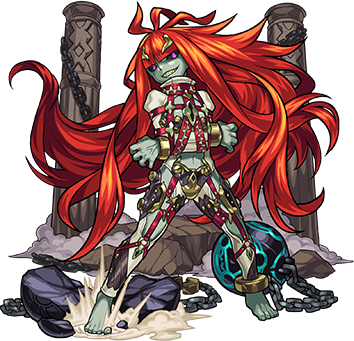 JP Name
カイン
JP #
2470
Class
Mancer
Element
Gender
Female
Rarity
5★

Sling
Pierce
Max Luck
90
Type
Balanced
Rating
-
Ability
Null Gravity Barrier
Gauge
-
HP
12002 (+0) = 12002
Obtain
ATK
14281 (+0) = 14281
SPD
281.07 (+0) = 281.07
Luck Skill
-
Badge
-
Strike Shot
ファースト・マーダー - 12 Turns
Increases Speed.
Bump Combo
Star Laser M (7854)
Attacks in a star pattern with medium-sized elemental lasers.

To Evo

2 Divine Sharls
10 Red Sharls
20 Red Stoans
60 Maxstoans

Material For

Ragnarok
Cain (Evolution)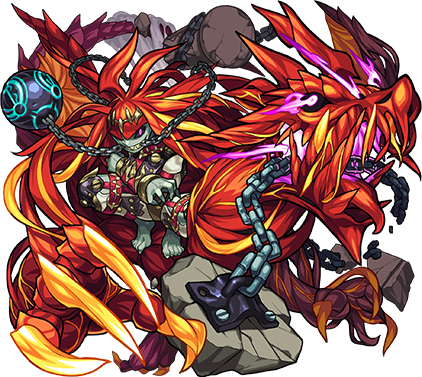 JP Name
神に呪われし者 カイン
JP #
2471
Class
Mancer
Element
Gender
Female
Rarity
6★

Sling
Pierce
Max Luck
99
Type
Balanced
Rating
8.5
Ability
Mine Sweeper
Gauge
Null Gravity Barrier
HP
17167 (+3900) = 21067
Obtain
Evolution
ATK
13614 (+6650) = 20264 (24317 w/ Gauge)
SPD
256.13 (+130.05) = 386.18
Luck Skill
-
Badge
-
Strike Shot
戮ノ印 - 20 Turns
Does a lot of damage to enemies with gravity barriers.
Bump Combo
Star Laser L (10210)
Attacks in an star pattern with large elemental lasers.
Strengths
Double Null Abilities
SS is great for dungeons with Gravity Barriers
Weakness
Hard to get consistent damage with Bump Combo
Only effective in Gravity Barrier dungeons as well as Bosses with Gravity Barriers
Viable Quests

Impossibles/Colossals: Acala | Memento Mori | Marishiten


Fire: Zeami


Water:


Wood: Gigamantis | Kevin Verdure | Jiraiya | Zhang Jiao | Pencil Base


Light: Orochimaru | Cardinal Richelieu | Kii


Dark: Typera | Honda Tadakatsu

Tower:

Temple:
Ad blocker interference detected!
Wikia is a free-to-use site that makes money from advertising. We have a modified experience for viewers using ad blockers

Wikia is not accessible if you've made further modifications. Remove the custom ad blocker rule(s) and the page will load as expected.