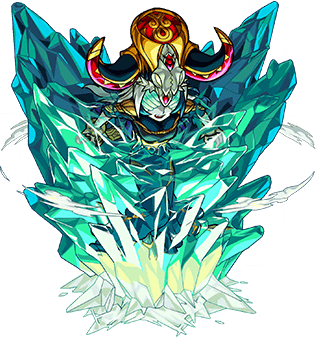 JP Name
ブルータス
JP #
2686
Class
Mancer
Element
Gender
Female
Rarity
5★

Sling
Bounce
Max Luck
90
Type
Speed
Rating
-
Ability
Null Warp
Gauge
-
HP
16961 (+0) = 16961
Obtain
ATK
15748 (+0) = 15748
SPD
292.33 (+0) = 292.33
Luck Skill
-
Badge
-
Strike Shot
永遠のコキュートス - 12 Turns
Increases Speed.
Bump Combo
Scatter Piercewave 3 (8965)
Fires a number elemental piercewaves that rebound and scatter off walls.

To Evo

2 Divine Sharls
10 Green Sharls
20 Green Stoans
60 Maxstoans
Brutus (Evolution)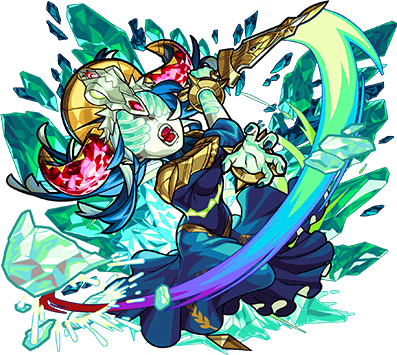 JP Name
裏切りの凶刃 ブルータス
JP #
2687
Class
Mancer
Element
Gender
Female
Rarity
6★

Sling
Bounce
Max Luck
99
Type
Speed
Rating
8.0
Ability
Null Warp
Gauge
Null Gravity Barrier
HP
18488 (+3900) = 22388
Obtain
Evolution
ATK
13352 (+6525) = 19877 (23853 w/ Gauge)
SPD
273.00 (+137.70) = 410.70
Luck Skill
-
Badge
-
Strike Shot
シク・センペル・ティラニス - 12 Turns
Dizzies foes with speed and cancels projectiles for a set number of turns.
Bump Combo
Scatter Piercewave 3 (12551)
Fires a number elemental piercewaves that rebound and scatter off walls.
Strengths
High viability with NW and NGB
Strong bump combo with a wide range
Weakness
24000 ATK is pretty low
Randomness of bump combo means it might not hit some mobs
Viable Quests

Impossibles/Colossals: Yamato Takeru | Lu Bu | Izanagi: Zero | Karma | Kushinada


Fire:


Water: Kraken | Fox Metal | Sanma | Louis XIII | Schubert | Mr. Teruteru


Wood:


Light: Signal Man


Dark: Genome

Tower

Temple:
Ad blocker interference detected!
Wikia is a free-to-use site that makes money from advertising. We have a modified experience for viewers using ad blockers

Wikia is not accessible if you've made further modifications. Remove the custom ad blocker rule(s) and the page will load as expected.