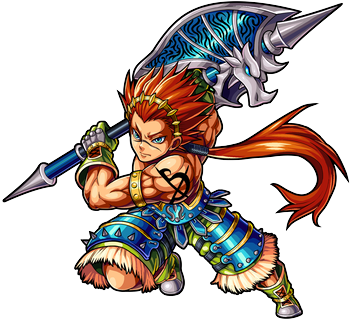 JP Name
-
JP #
977
Class
Paladin
Element
Gender
-
Rarity
-

Sling
Bounce
Max Luck
72
Type
Balanced
Rating
-
Ability
Null Damage Wall
Gauge
-
HP
9495 (+1400) = 10895
Obtain
-
ATK
10083 (+975) = 11058
SPD
219.50 (+22.10) = 241.60
Luck Skill
-
Badge
Strike Shot
Warrior's Rampage - 16 Turns
Bashes the first contacted enemy and sends it flying.
Bump Combo
Ex Laser M (4735)
Attacks in an X pattern with 4 medium-sized elemental lasers.

To Evo

1 Blue Sharl
5 Blue Stoans
10 Maxstoans
30 Stoans
Epic Beowulf (Evolution)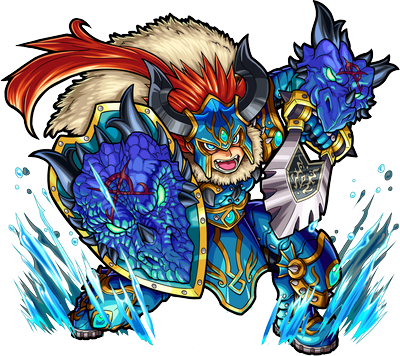 JP Name
-
JP #
978
Class
Demihume
Element
Gender
-
Rarity
-

Sling
Bounce
Max Luck
90
Type
Balanced
Rating
-
Ability
Drone Breaker
Gauge
Null Damage Wall
HP
16563 (+2460) = 19023
Obtain
-
ATK
13583 (+2000) = 15583 (18699 w/ Gauge)
SPD
257.37 (+38.25) = 295.62
Luck Skill
-
Badge
Strike Shot
Dragonslayer's Irony - 16 Turns
Bashes the first contacted enemy and sends it flying.
Bump Combo
Ex Laser L (6187)
Attacks in an X pattern with 4 large elemental lasers.
Strengths
Can break Drones as well as have a Null Ability
High stats
Weakness
Eternal Epic Series

Hatcher Monsters

Gilgamesh

Beowulf

Cú Chulainn

Enkidu

Siegfried
Drop Monsters

Pizarro

Marie Antoinette

Attila

Nero

Macbeth
[Savage] Guide
[Extreme] Guide
[Savage] Guide
[Extreme] Guide
[Savage] Guide
Ad blocker interference detected!
Wikia is a free-to-use site that makes money from advertising. We have a modified experience for viewers using ad blockers

Wikia is not accessible if you've made further modifications. Remove the custom ad blocker rule(s) and the page will load as expected.