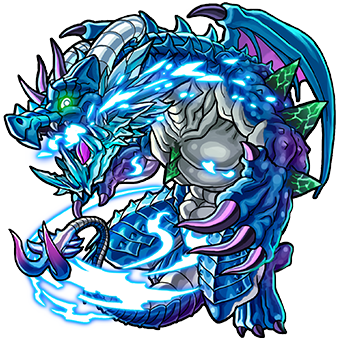 JP Name
-
JP #
750
Class
Fiend
Element
Gender
-
Rarity
-

Sling
Bounce
Max Luck
90
Type
Power
Rating
-
Ability
Mine Sweeper
Gauge
-
HP
14451 (+0) = 14451
Obtain
-
ATK
18728 (+0) = 18728
SPD
162.47 (+0) = 162.47
Luck Skill
-
Badge
Strike Shot
Frozen Meteor - 26 Turns
Attacks enemies on contact with a meteor shower.
Bump Combo
Vertical Laser L (6629)
Attacks upward and downward with 2 large elemental lasers.

To Evo

1 Divine Sharl
5 Blue Sharls
10 Blue Stoans
30 Maxstoans
Beastlord Bahamut X (Evolution)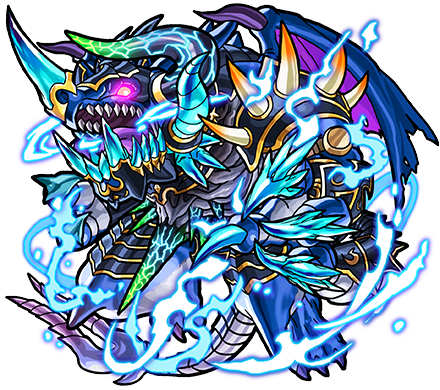 JP Name
-
JP #
751
Class
Fiend
Element
Gender
-
Rarity
-

Sling
Bounce
Max Luck
99
Type
Power
Rating
-
Ability
Mine Sweeper
Gauge
Demonsbane
HP
18763 (+3900) = 22663
Obtain
-
ATK
22345 (+7650) = 29995 (35994 w/ Gauge)
SPD
164.23 (+57.80) = 222.03
Luck Skill
Badge
Strike Shot
Ruinous Teardrop - 30 Turns
Attacks enemies on contact with a meteor shower.
Bump Combo
One-way Laser XL (17325)
Attacks upward with a massive elemental laser.
Strengths
Powerful Bump Combo
Meteor SS for mob clearing
Weakness
Can't sweep Mines and position for Bump Combo at the same time
Ableberries
Sidekick - Increases Bump Combo damage
Viable Quests

Impossibles/Colossals: Izanami: Zero | Yamato Takeru: Zero


Fire: Grey Alien | Rakshasa | Astaroth | Surtr | Solwing | Zeami | Gremory | Princess Sakuya


Water: Princess Iron Fan


Wood:


Light: Vishnu | Light Noel


Dark: Slash | Satellite | Deathscoil

Tower:

Temple: Fire (Carnage) | Water (Time) | Light (Time)
Ad blocker interference detected!
Wikia is a free-to-use site that makes money from advertising. We have a modified experience for viewers using ad blockers

Wikia is not accessible if you've made further modifications. Remove the custom ad blocker rule(s) and the page will load as expected.