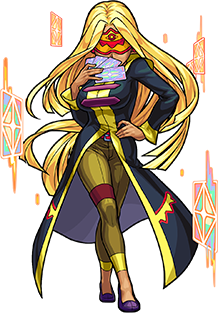 JP Name
-
JP #
2293
Class
Demihume
Element
Gender
-
Rarity
-

Sling
Bounce
Max Luck
72
Type
Balanced
Rating
-
Ability
Null Warp
Gauge
-
HP
7176 (+1400) = 8576
Obtain
-
ATK
6906 (+650) = 7556
SPD
198 (+19.55) = 217.55
Luck Skill
-
Badge
Strike Shot
Card Magica - 12 Turns
Increases Speed.
Bump Combo
Spread Shot L2 (1722)
Fires two 16-way sprays of large elemental bullets.

To Evo

1 Light Sharl
5 Light Stoans
10 Maxstoans
30 Stoans

Material For

Coral
Lapis Lazuli
Valodica
Card Trickster Arte (Evolution)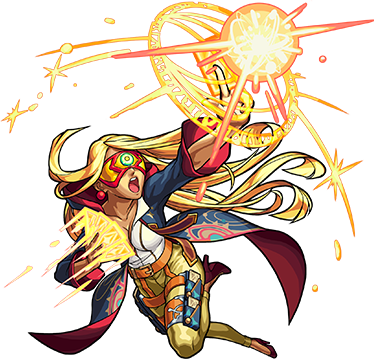 JP Name
-
JP #
2294
Class
Demihume
Element
Gender
-
Rarity
-

Sling
Bounce
Max Luck
90
Type
Balanced
Rating
-
Ability
Null Warp
Gauge
HP
12562 (+2460) = 15022
Obtain
-
ATK
12087 (+4125) = 16212
SPD
231.37 (+81.6) = 312.97
Luck Skill
Badge
Strike Shot
Ace in the Hole - 16 Turns
Increases Speed and Strength.
Bump Combo
Spread Shot XL3 (2009)
Fires three 16-way sprays of massive elemental bullets.
Strengths
SS can amplify his stats for damage
Weakness
Only one Null Ability
Low Bump Combo damage
Jewel Academy 2 Series

Hatcher Monsters

Coral

Lapis Lazuli

Pearl
Drop Monsters

Leopoint

Homumi

Arte

Valodica
[Extreme] Guide
[Extreme] Guide
[Savage] Guide
[Lethal] Guide
Ad blocker interference detected!
Wikia is a free-to-use site that makes money from advertising. We have a modified experience for viewers using ad blockers

Wikia is not accessible if you've made further modifications. Remove the custom ad blocker rule(s) and the page will load as expected.