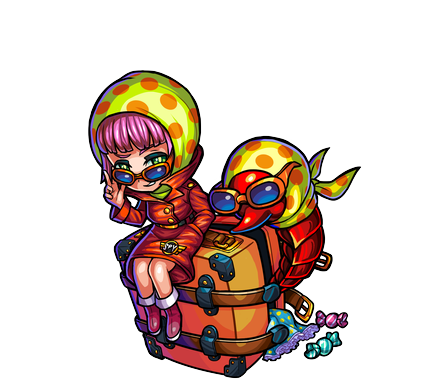 JP Name
アンタレス
JP #
999
Class
Demihume
Element
Gender
Female
Rarity
4★

Sling
Bounce
Max Luck
72
Type
Balanced
Rating
Ability
Null Damage Wall
Gauge
HP
7878 (+1400) = 9278
Obtain
Hatcher
ATK
6428 (+625) = 6753
SPD
216.53 (+21.25) = 237.78
Luck Skill
-
Badge
Strike Shot
Covert Op - 12 Turns
Increases Speed.
Bump Combo
Lock-on Toxwave 3 (3788)
Attacks with 3 poison shockwaves.

To Evo

1 Red Sharl
5 Red Stoans
10 Maxstoans
30 Stoans
Agent Antares (Evolution)
JP Name
エージェント・アンタレス
JP #
1000
Class
Demihume
Element
Gender
Female
Rarity
5★

Sling
Bounce
Max Luck
90
Type
Balanced
Rating
4.0
Ability
Null Damage Wall / Weak Point Slayer
Gauge
HP
13584 (+2460) = 16044
Obtain
Evolution
ATK
12759 (+1875) = 14634
SPD
250.87 (+37.40) = 288.27
Luck Skill
Badge
Strike Shot
Searing Cor Scorpii - 12 Turns
Increases Speed and Strength and does a lot of damage to Drones.
Bump Combo
Lock-on Poison Piercewave 6 (10606)
Attacks with 6 poison piercewaves.
Strengths
Bump Combo is great against Scorpions
Weakness
SS is for breaking drones, not for damage
Operation Stardust Series

Hatcher Monsters

Antares

Sirius

Deneb

Spica

Canopus
Drop Monsters

Grey Alien

Nessie

Jackalope

Skyfish

Yeti
[Extreme] Guide
[Savage] Guide
[Savage] Guide
[Savage] Guide
[Extreme] Guide
Ad blocker interference detected!
Wikia is a free-to-use site that makes money from advertising. We have a modified experience for viewers using ad blockers

Wikia is not accessible if you've made further modifications. Remove the custom ad blocker rule(s) and the page will load as expected.