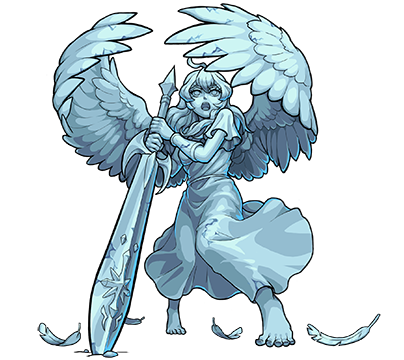 JP Name
アンジェリア
JP #
2594
Class
Sprite
Element
Gender
Female
Rarity
5★

Sling
Pierce
Max Luck
90
Type
Speed
Rating
-
Ability
Null Gravity Barrier
Gauge
-
HP
11187 (+0) = 11187
Obtain
Dream Sharl Gacha
ATK
12184 (+0) = 12184
SPD
308.77 (+0) = 308.77
Luck Skill
-
Badge
-
Strike Shot
封じられし天翼 - 12 Turns
Increases Speed.
Bump Combo
Lock-on Rebound Laser M3 (1353)
Attacks nearby enemies with medium-sized three-rebound elemental lasers.

To Evo

1 Divine Sharl
5 Blue Sharls
10 Blue Stoans
30 Maxstoans
Angelia (Evolution)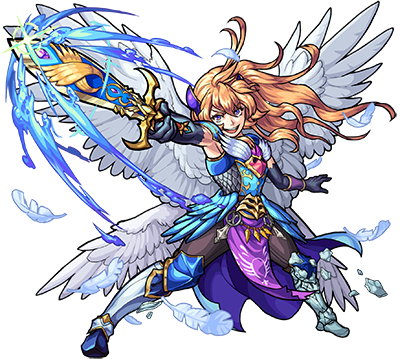 JP Name
解封の天使 アンジェリア
JP #
2595
Class
Sprite
Element
Gender
Female
Rarity
6★

Sling
Pierce
Max Luck
99
Type
Speed
Rating
6.5
Ability
Flight / Null Gravity Barrier
Gauge
-
HP
14842 (+3900) = 18742
Obtain
Evolution
ATK
17223 (+5875) = 23098
SPD
301.43 (+106.25) = 407.68
Luck Skill
Badge
-
Strike Shot
放たれし威光 - 20 Turns
Unites teammates and fires a cross laser.
Bump Combo
Lock-on Rebound Laser L4 (2486)
Attacks nearby enemies with large four-rebound elemental lasers.
Strengths
Weakness
Inconsistent Bump Combo damage
Need to position allies for Strike Shot
Viable Quests

Impossibles/Colossals: Izanami | Acala | Izanami: Zero | Cain


Fire: Zeami | Rakshasa | Queen of Hearts | Jin | Hagiri Kaname | Princess Sakuya


Water: Marie Antoinette | Princess Sakuya X


Wood:


Light: Cardinal Richelieu | Vishnu


Dark: Slash | Typera | Deathscoil | Pharaoh

Tower:

Temple:
Ad blocker interference detected!
Wikia is a free-to-use site that makes money from advertising. We have a modified experience for viewers using ad blockers

Wikia is not accessible if you've made further modifications. Remove the custom ad blocker rule(s) and the page will load as expected.