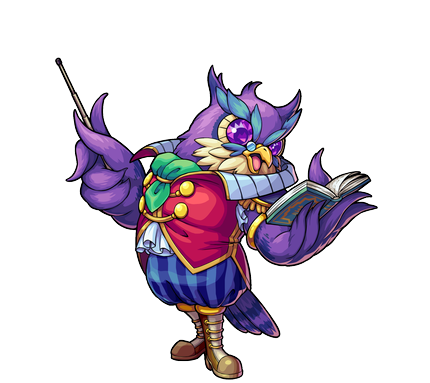 JP Name
-
JP #
1697
Class
Avian
Element
Gender
-
Rarity
-

Sling
Bounce
Max Luck
72
Type
Power
Rating
-
Ability
Null Gravity Barrier
Gauge
-
HP
10694 (+1400) = 12094
Obtain
-
ATK
17736 (+1725) = 19461
SPD
150.03 (+14.45) = 164.48
Luck Skill
-
Badge
Strike Shot
Cut of Patience - 12 Turns
Bashes the first contacted enemy.
Bump Combo
Super Blast (4592)
Attacks with a large, non-elemental blast around the user.

To Evo

1 Dark Sharl
5 Dark Stoans
10 Maxstoans
30 Stoans
Amethyst, Gem of Balance (Evolution)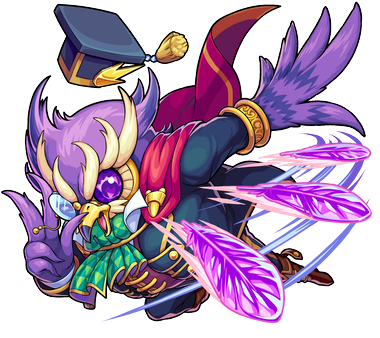 JP Name
-
JP #
1698
Class
Avian
Element
Gender
-
Rarity
-

Sling
Bounce
Max Luck
90
Type
Power
Rating
-
Ability
Flight / Null Gravity Barrier
Gauge
-
HP
15970 (+2460) = 18430
Obtain
-
ATK
22932 (+3375) = 26307
SPD
166.5 (+24.65) = 191.15
Luck Skill
-
Badge
Strike Shot
Feather Shards - 24 Turns
Sends all enemies flying like crazy on contact.
Bump Combo
Mega Blast (5357)
Attacks with a very large, non-elemental blast around the user.
Strengths
Double Null Abilities
Blast Bump is great a procing allies' Bumps
Weakness
SS does little damage (400,000 fixed damage)
Ad blocker interference detected!
Wikia is a free-to-use site that makes money from advertising. We have a modified experience for viewers using ad blockers

Wikia is not accessible if you've made further modifications. Remove the custom ad blocker rule(s) and the page will load as expected.