Version 9.0 Update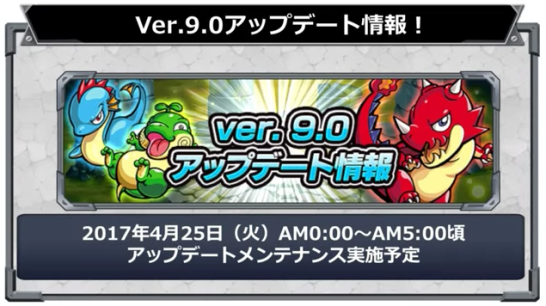 Maintenance Time: 4/25 12AM - 5AM
Main Updates
Auto Fusing for Max Lucking (and Luck 90)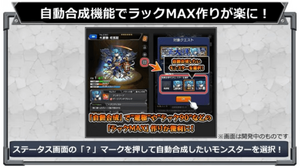 Tap the "?" for the monster you are Max Lucking and you check the form you want to Max Luck. You can only choose a form that you have in your box. When you run the dungeon for that monster, it will auto fuse copies for you. If the monster is at Max Luck, it will auto fuse a second one if there is a second copy in the box. If not, it will be sent to your monster box.
Co-Op progress change (for Joiners)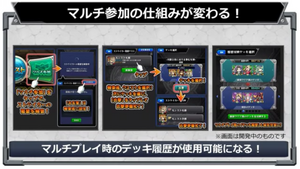 Before: Choose Team -> Choose Host -> Go to Quest
Now: Choose Host -> Choose Team -> Go to Quest
Now it will save/choose your previous teams for that specific quest.
No Continue Chest (Guarantee Drop) added for Savage Level Dungeons

Guarantee Gold Berry Medal Item (12000 Medals)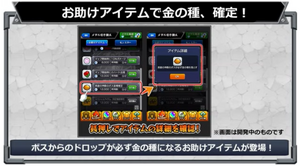 Other Updates
- Can exchange 5 Stones and 10 Stones at the same time
- There will be an icon if the material you set for Ascensions is in the Library
- More filters including Bounce and Pierce
- Can set notifications for upcoming Hatchers
- Can name your teams
- 60 Seconds per turn in Co-Op for Impossibles and Colossals

Library and Badge Additions
Lethal dungeons will be in Library.
New Impossible - Lu Bu (Water 6*)
New Transcension - Hikari
Type: Speed
Sling: Bounce
Ability: Flight / Null Gravity Barrier
Gauge: Dash
SS: Passes through enemies and attacks enemies on contact with a meteor shower.
Bump: Pan-Elemental Energy Circle
Sub: Pan-Elemental Homing 25