New Dream Sharl Event featuring Morticia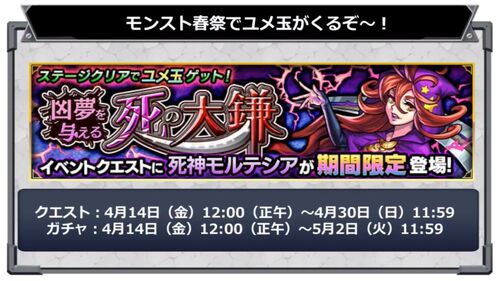 Quest Time: 4/14 12PM - 4/30 11:59AM
Hatcher Time: 4/14 12PM - 5/2 11:59AM
Angelia (Water 6*)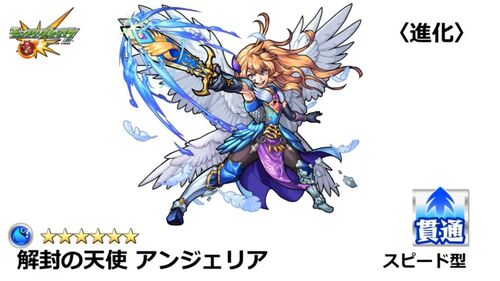 - Sling: Pierce
- Type: Speed
- Ability: Flight / Null Gravity Barrier
- SS: Unites teammates and fires a cross laser.
- Bump: Lock-on Rebound Laser L4
Nicholas (Wood 6*)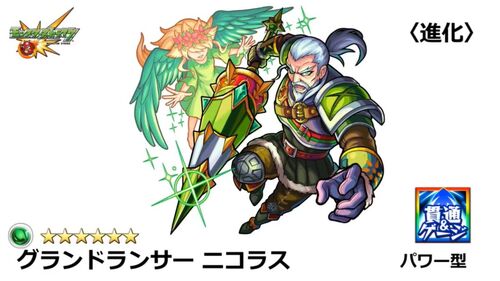 - Sling: Pierce
- Type: Power
- Ability: Etherean Slayer M
- Gauge: Null Block
- SS: Bashes the first contacted enemy and attacks with a laser.
- Bump: Lock-on Toxwave 6
Sosono (Dark 6*)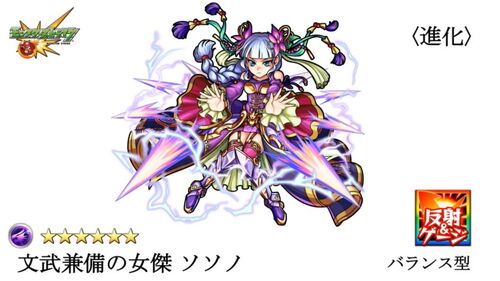 - Sling: Bounce
- Type: Balanced
- Ability: Null Damage Wall
- Gauge: Null Block
- SS: Passes through enemies while attacking.
- Bump: Homing Piercer 8
New Guardians Exclusive - Walpurgis (Fire 6*)
Evolution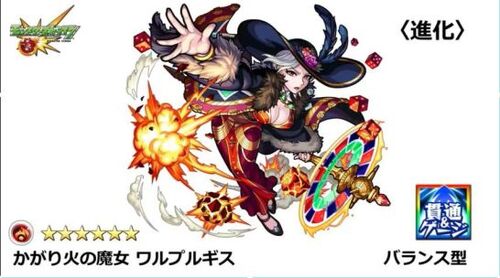 - Sling: Pierce
- Type: Balanced
- Ability: Mine Sweeper / Laser Stop
- Gauge: Null Damage Wall
- SS: Delays enemy attacks on contact for 3 turns.
- Bump: Lock-all Shockwave 3
Ascension

- Sling: Bounce
- Type: Balanced
- Ability: Mine Sweeper / Super Null Warp
- SS: Increases Speed and Strength and deals big damage to the first class it hits.
- Bump: Chain Lightning
- Sub: Lock-on Poison Piercewave 3
Super Null Warp - Increases damage depending on the number of warps on the map
New Transcension - Kali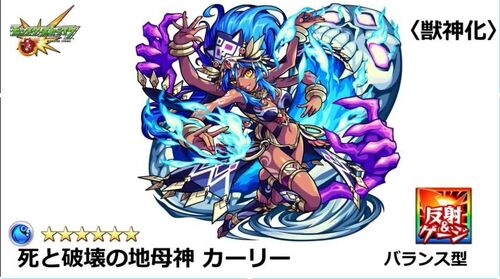 - Sling: Bounce
- Type: Balanced
- Ability: Mine Sweeper L
- Gauge: Null Warp
- SS: Bashes the first contacted enemy and unleashes a Volatile Blast.
- Bump: Homing Destruction 8
- Sub: Speed Up
Miscellaneous News
- There will be a free PowerPro Queen Butterflight that will be given to players to commemorate the Power Pro Base Ball Collaboration
- Monster Strike Stadium will get a giant update on Monday 4/10 for this year's MS Grand Prix. There will be 3 new stages along with it
- Tower of Champions and Sealed Jades return on the 7th (same dungeons for both). There will be a SP Medal Item for Shambhala added which spawns a Sword item at the start of every Stage.
Ad blocker interference detected!
Wikia is a free-to-use site that makes money from advertising. We have a modified experience for viewers using ad blockers

Wikia is not accessible if you've made further modifications. Remove the custom ad blocker rule(s) and the page will load as expected.